Comments Off

on CBD Labeling Requirements: 2022 Guide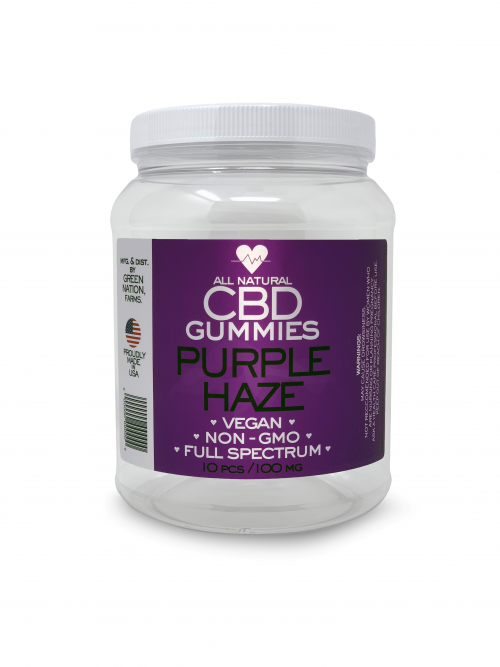 Since 1972, Star Label Products has specialized in high-quality labels that represent your brand and attract potential customers. Our state-of-the-art 37,000-square-foot facility features 10 printing presses, giving us a wide range of capabilities that include flexographic printing, digital label printing, thermal printing, custom flexible packaging, and more. We understand the regulations and special considerations for labels in a variety of applications, including CBD labeling requirements.
Types of Labels
Over the years, we've created labels for many different types of products, giving us experience with the regulations, trends, and customer preferences in a range of industries:
Cannabis: Labels must meet CBD labeling laws in the state where the product will be sold.
Cheese: Labels must include the Principal Display Panel (PDP) and the Information Panel (IP); when choosing inks, glues, and materials, you must consider the temperature extremes and changes, moisture content of various types of cheese, and uneven surfaces.
Food and Beverage: Labels must meet FDA guidelines while adhering to your package shape, size, and material. Special requirements may be in place for certain types of food and drinks.
Digital Labels: These cost-effective pressure-sensitive labels offer high-resolution images with short lead times.
Personal Care: Water-resistant labels can be applied to all types of packaging, including rigid, semi-rigid, and non-rigid (full squeeze) bottles and jars containing lotions, serums, toothpaste, shampoo, and more.
Beer: We can design unique labels for cans or bottles to help you distinguish your craft beer on the store shelf.
Household Products: Different cleaning products come in packages of different shapes and sizes, and the labels may require specific properties to resist water, chemicals, and abrasion.
Pharmaceuticals and Nutraceuticals: Much like CBD products, these labels must contain specific information to comply with regulations.
Sample Pouches: Introduce people to your brand with clear, eye-catching sample pouches.
Security Labels: These labels help protect against tampering and counterfeiting.
UL Labels: We can print UL's registered certification marks for products that meet UL's safety standards.
Warning Labels: Warning labels are required on a variety of products, and each type of warning may have specific guidelines you must follow. California's Prop 65 warning, for example, must include a black exclamation point in a yellow equilateral triangle with a black outline, the word "warning" must appear in bold print and in all capital letters, and the warning must include the full chemical name of at least one chemical found in the product that is identified by OEHHA that is known to cause cancer or birth defects or other reproductive harm. If the product contains a chemical on both lists, at least one chemical from each list must be identified.
Coupons: From single colors on bright substrates to a complex four-color process with special adhesives, we can design coupons and promotional materials to suit any event.
Special Considerations for CBD Labeling
Like e-liquid products, cannabis products are carefully regulated, and that includes how these products are labeled. Different states follow different CBD labeling guidelines, but there are a few pieces of information that are generally required on a CBD product label:
Brand name and business address
Product identification and/or marijuana strain name
Ingredients list
Date tested
Lab name and test number confirmation
Net weight in grams
CBD%
THC%
Warning or caution statements
There are also some items you should take care not to include on a CBD label:
Medical Claims: Many CBD companies have been fined for making unsubstantiated claims about what their products can do. A number of companies have received warning letters for marketing CBD as a dietary supplement and other violations. As of August 2021, the FDA affirmed that CBD cannot be sold as a dietary supplement.
Graphics That May Appeal to Underage Consumers: In Maine, a cannabis retailer was fined for using an image (a mermaid) that violated the state's regulations against the use of images that include humans, animals, fruits, or images that could appeal to people under the age of 21.
Here are a few of the specific CBD labeling requirements in California and various other states. It's important to carefully review your state's particular CBD labeling guidelines, keeping in mind that as state governments navigate this new territory of legalized cannabis, the laws may be vague and ever-changing.
California: Specific cannabis amount must be listed; no cartoons or graphics resembling candy; must include warnings about cannabis consumption; must include allergen warnings; tamper-evident packaging is required.
Florida: Must include "a scannable barcode or quick response code linked to the certificate of analysis of the hemp extract batch by an independent testing laboratory; the batch number; the internet address of a website where batch information may be obtained; the expiration date; and the number of milligrams of each marketed cannabinoid per serving."
Colorado: Cannabis containers must be opaque and resealable; no cartoons or graphics resembling candy.
Washington: Must include selling establishment's license number; must include warnings about cannabis consumption; must include allergen warnings; packaging must be child-resistant.
Choose Star Label Products
At Star Label Products, we put decades of industry experience to work for you. Our team is highly trained and takes pride in a job well done. We hold our work to the highest standards and monitor quality control at every step in the process to ensure high-quality labels that meet or exceed your expectations.
We're also committed to sustainability, and we work to stay at the top of labeling and adhesive technology to ensure we're offering the latest and best options to our clients. We've worked hard to reduce our carbon footprint by changing the lighting in our facility and repurposing equipment to serve secondary functions. Our HP Indigo WS6600 Digital Press is precise and reliable, greatly reducing waste from printing errors, and we offer a materials (cores, plugs, pallets, etc.) take-back program for local customers.
CBD products are one of many applications for our diverse labeling capabilities. Contact us about our services for CBD labeling today!