Pharmaceutical Labels
Pharmaceutical labeling refers to the process of adding labels to pharmaceutical products to facilitate identification and understanding of important information for end-users. Since the use of pharmaceuticals can significantly affect the health and well-being of consumers, it is essential the information presented on the label—particularly in regard to usage instructions, expiration dates, and ingredient lists—is clear and accurate.
Nutraceuticals are a subtype of pharmaceuticals. They are nutritional products with purported medicinal properties, such as dietary supplements, protein powders, and vitamins. As with other pharmaceutical products, they must follow strict labeling regulations to ensure that consumers know exactly what they are getting and how to use it. Below we provide an overview of some of the key considerations regarding pharmaceutical labels.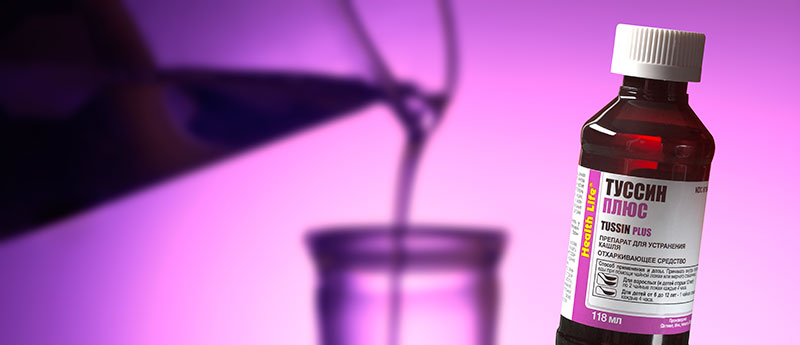 Considerations for Pharmaceutical Labels
The United States Food and Drug Administration (FDA) has strict guidelines regarding the proper design of pharmaceutical and nutraceutical labels. Although the requirements and restrictions may vary slightly depending on the product, they generally focus on the following:
Durability
As pharmaceutical and nutraceutical product labels contain vital information for the consumer, they must remain in place and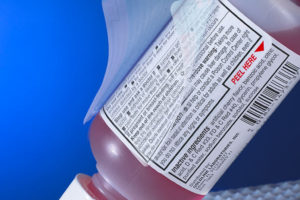 legible throughout the entire lifespan of the product. For these reasons, they are designed and constructed to withstand the stresses commonly experienced during distribution and storage.
Formatting
Pharmaceutical labels must utilize a font of an appropriate type and size to ensure legibility. Additionally, the language and organization should be chosen with accuracy and readability in mind.
Material
When it comes to material choices, regulations for pharmaceutical labels are less stringent than for pharmaceutical packaging. However, a general rule is choosing materials that are low migration to avoid product contamination.
Product Information
Each type of drug and medicinal device comes with its own list of what can and cannot be included on the product label. Some of the information that commonly shows up on pharmaceutical labeling includes:
 

Product name

 

Purpose

 

Dosage and use instructions

 

Drug facts

 

Active and inactive ingredients

 

Potential side effects

 

Warnings
Quality Assurance
Once product labels are printed, they should be thoroughly inspected for consistency and accuracy. Additionally, the manufacturer should have quality control measures in place to prevent the wrong label from being paired with the wrong product.
Pharmaceutical Label Printing Capabilities at Star Label Products
If you need high-quality pharmaceutical labels, turn to the experts at Star Label Products. We offer the following label printing capabilities:
 

Digital label printing

 

Flexographic printing
Contact Star Label Products for Your Pharmaceutical Labeling Needs
At Star Label Products, our team has created labels for over-the-counter (OTC) healthcare products for over four decades.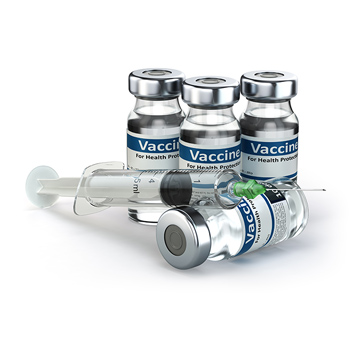 Equipped with this extensive industry experience and state-of-the-art printing and inspection systems, we have the knowledge, skills, and tools to produce 100% accurate labels that fully meet all applicable industry and regulatory standards.
To learn more about our pharmaceutical label capabilities, contact us today.