Proposition 65 Warning Labels
Proposition 65 is a "right to know" law, which is also referred to as the Safe Drinking and Toxic Enforcement Act. This law requires businesses that employ 10 or more employees to provide "clear and reasonable" warnings to Californians about significant exposures to chemicals that cause cancer, birth defects, or other reproductive harm. Although being in effect since 1986, there are new OEHHA regulations that must be adhered to in August 2018 that will change the safe harbor warning which is deemed to comply with the law in several meaningful ways. Any businesses that manufacture, distribute, and/or sell products in California are advised to become familiar with these changes to ensure their products' labels maintain compliance.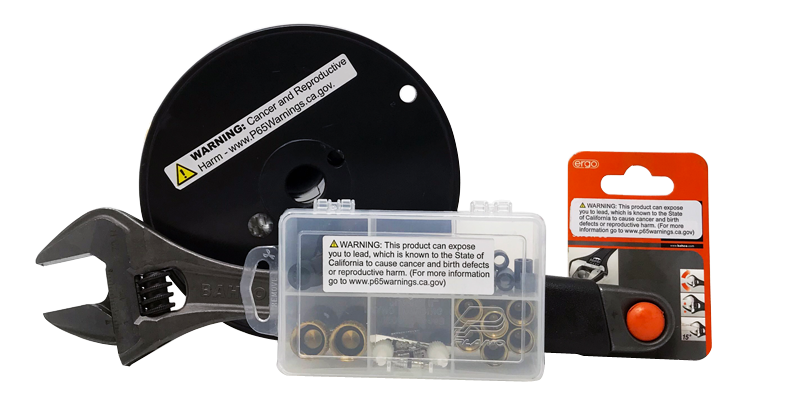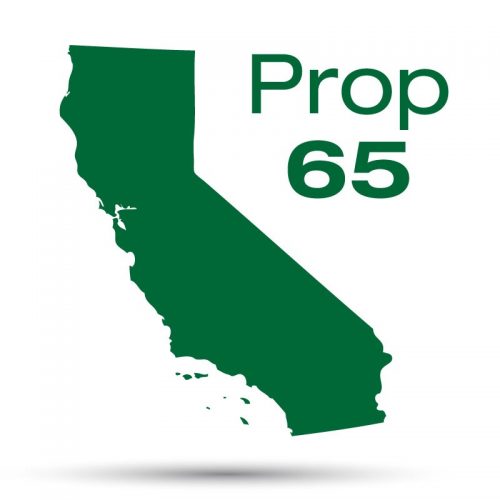 Star Label Products provides full-color custom warning labels for all products and industries. These custom warning labels can be manufactured to exact size specifications and printed on a wide array of materials. We will be able to meet any of your specific custom Proposition 65 warning requirements. We can provide a stand-alone warning label, or incorporate the warning into your existing label design.
Proposition 65 Warning Label Requirements
The warning must include a black exclamation point in a yellow equilateral triangle with a black outline
The word "WARNING" must appear in bold print and in all capital letters
The warning must include the full chemical name of at least one chemical found in the product that is identified by OEHHA that is known to cause cancer or birth defects or other reproductive harm. If the product contains a chemical on both lists, at least one chemical from each list must be identified.
An example of the "new" safe harbor warning should read as follows:
WARNING: This product can expose you to chemicals including [name of one or more chemicals], which is [are] known to the State of California to cause cancer [and] [or] [birth defects or other reproductive harm].
Short Form Prop 65 Warning Label Requirements
If a warning is placed on the product, a short form warning is permitted that does not need to name the identified chemical (but the triangle and "WARNING" are still required).
An on-product "short form" warning must appear in a type size in at least 6-point type and must be a type size no smaller than the largest font size used for other consumer product information affixed to the product. A short-form warning label may be used on any size product.
An example of a compliant truncated short-form "on product" warning should read as follows:
WARNING: Cancer and Reproductive Harm
Consumer products sold over the internet must provide a warning on the website to the consumer prior to completing the purchase and include a short-form warning on the product or full warning on the label meeting the requirements discussed above.
If a consumer product label or packaging contains consumer information in a language other than English, the Prop 65 warning must also be provided in that language in addition to English.
The amended regulations provide specific warning methods and content for certain products (including food, dietary supplements, alcoholic beverages, furniture) and types of exposures (including restaurants, dental care, wood dust, diesel engine, enclosed parking facility, amusement parks, service stations, hotels).
Where can I get more information?
Visit the California Prop 65 Warning website for more information.
To learn more about how we can help you with Prop 65 labels for your company contact us directly.