Sustainability
The world has changed a great deal since 1972, when Star Label Products first began manufacturing high quality labels.
Flexography is still utilized, though we now have the option of using UV light to cure specialized ink quickly, in addition to using conventional water-based ink. Digital printing was introduced and has progressed rapidly ever since. Significant advancements in substrate material, quality and variety, as well as that of adhesives and inks, have been made.
Among the most important changes we have seen, however, are not changes in the printing process or equipment, but in the environment and the industry's approach to sustainability.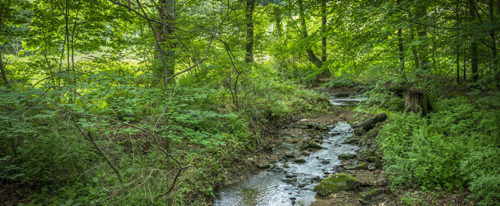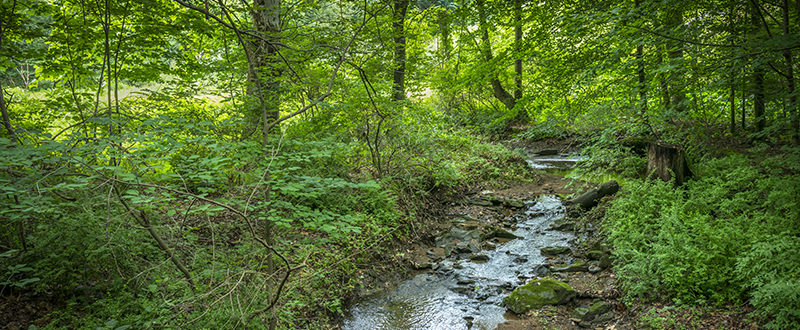 Sustainability at Star
At Star Label Products, we recognize the importance of incorporating sustainability into as much of our process as possible. Over the years, we've taken a number of steps toward the goal of increased sustainability.
Energy Usage in Our Facilities
Reducing your carbon footprint — the amount of carbon released into the atmosphere directly by your facilities and indirectly by the equipment you use — is an important tenant of sustainability. We aimed to reduce our carbon footprint at Star by reducing the amount of energy our facilities utilize.
The first step to that was upgrading our lighting. We previously used standard fluorescent, high-intensity discharge (HID), and sodium-vapor lamps. None of these styles of bulbs are energy efficient, so we upgraded our entire lighting system to utilize considerably more energy efficient one-inch diameter T8 fluorescent lamps. Never content to settle, our team has switched to even more efficient LED lamps.
To further reduce our energy usage and carbon footprint, we repurposed some of our equipment to perform secondary functions. Using the residual heat of one 40-horsepower air compressor and the chiller for our digital press — which requires chilled water to function — we can assist in heating our facility during the winter. Energy usage spikes highest during the cold months, so a simple redirection of airflow had a great impact on our carbon footprint.
Reducing Waste
Not only do landfills take up a great amount of space, but they also produce large volumes of methane and carbon dioxide, both of which are dangerous greenhouse gases. We take a three-pronged approach to limiting the amount of landfill-based waste we produce.
Our HP Indigo WS6600 Digital Press reduces the amount of waste we create in the first place — it allows us to print with greater precision than analog presses, reducing scrap from erroneous runs. As added benefits, the press is:
Compatible with a wide range of environmentally friendly and sustainable substrates
Part of HP Indigo's carbon emissions offsetting program
Intertek Green Leaf Mark certified
Equipped with HP Indigo's Regenerated Imaging Oil (RIO) collection system, an innovative system that automatically regenerates imaging oil
We offer a materials take-back program for our local customers. We take back specialty packaging that is used for their labels.
Whatever waste we do produce goes not to the local landfill, but to a specialized facility. There, the gases produced are harnessed for energy instead of being released into the atmosphere.
Learn More
Interested in learning more about these and other sustainability efforts we take at Star Label Products? Contact us today.